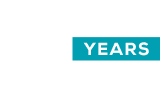 of moving your world forward.
For 25 years we have worked tirelessly to develop the best maritime connections. Here's to all our achievements, and our plans for smarter, greener, better shipping.
A legacy of achievements.
Proud to be celebrating our first 25 years at the forefront of maritime services in Malta. We have many plans in store for an even smarter, greener and better future.
Innovation has always been a top priority at Sullivan Maritime. We are incredibly grateful for how far we have come thanks to our Principals, partners and clients, and we look forward to bringing new and better ways of operating through our new generation. Born as a family business, we hold open communication very strong on our agenda - with our team, partners and stakeholders. This has helped us expand our global reach over the years.
Our service never stops. From handling cargo movements to providing port and maritime services, we are always available to meet your needs.
As an island, the sea is our highway. Connections from Malta to major ports in Italy are paramount to the smooth running of local trade - even with the challenges brought by the pandemic, during which we work endlessly to ensure business as usual.
Reliability and timeliness are must-haves for the smooth handling of port and maritime services. With 25 years of experience and partnerships under our belt, at Sullivan Maritime we consistently deliver on time, every time. Our relationship with Grimaldi Group is more than a partnership. It's a multinational logistics group, all about continuously sharing values, visions and plans for mutual growth.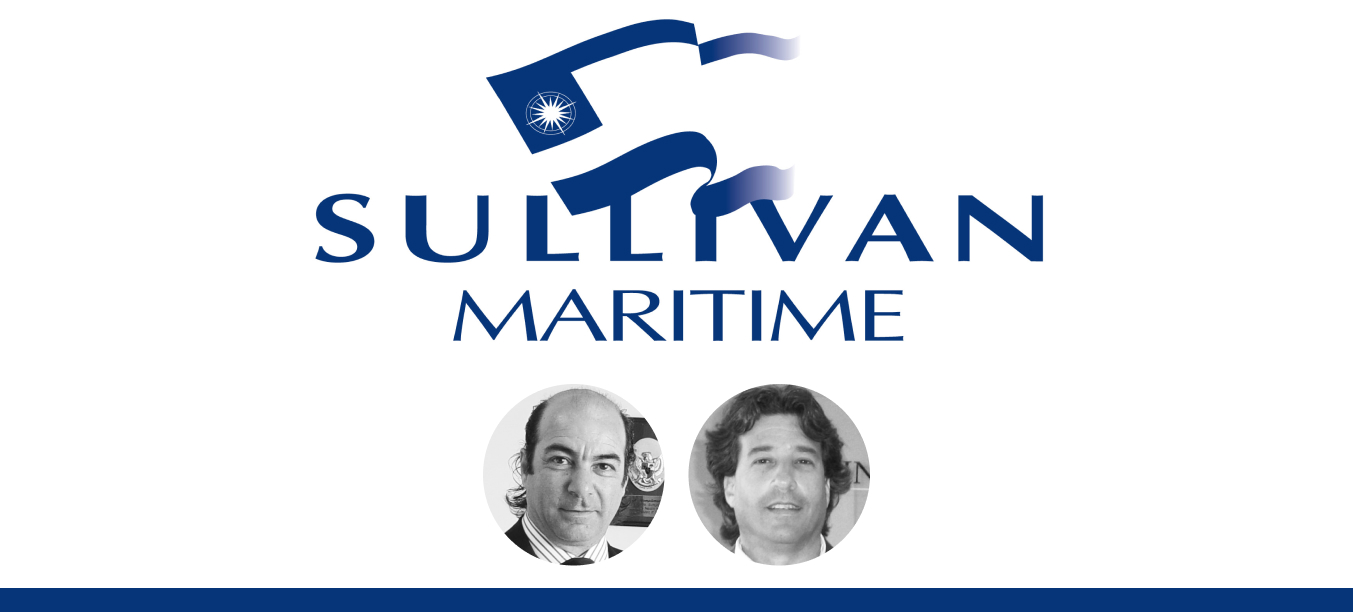 1996
Sullivan Maritime Ltd was founded
On the 8th July 1996 Ernest Sullivan (image left) and Joseph Sullivan (image right) founded Sullivan Maritime Ltd.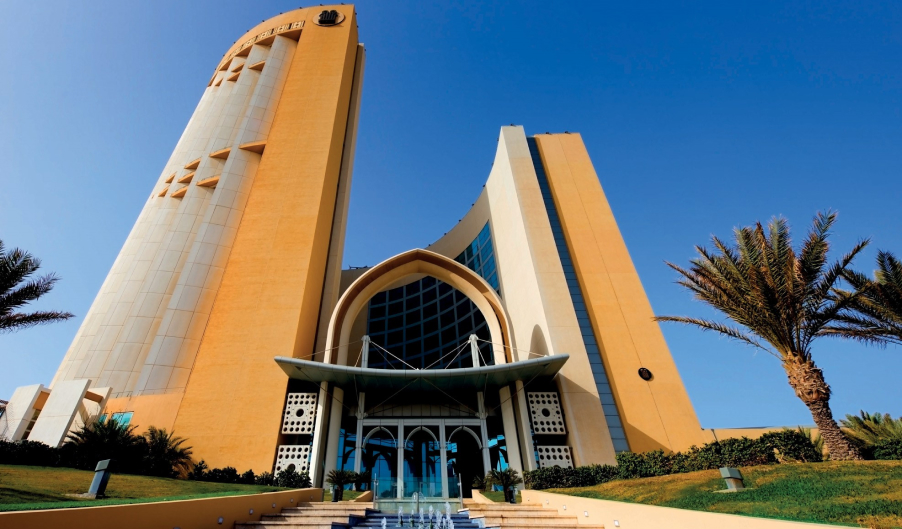 1999—2002
Tripoli Hotel, Cement Project
Sullivan Maritime brokered the chartering of 18 bulk carriers to transport a total of 42,000 metric tons of cement from Turkey to Libya for the construction of the Bab Africa Hotel in Tripoli.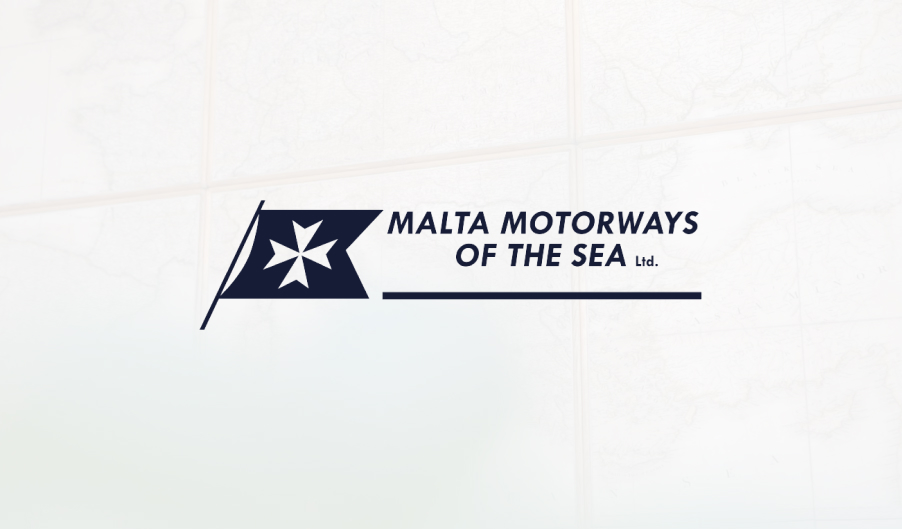 2005
Malta Motorways of the Sea
Set up at the end of 2005 by the Grimaldi Group, Malta Motorways of the Sea (MMOS) quickly established itself as an indispensable tool to support the industrial and commercial development of Malta and the growth of its economy. MMOS started its operations to guarantee service continuity in the wake of the liquidation of Sea Malta, the State-owned shipping line. Sullivan Maritime carries out the agency work related to all MMOS operations in Malta.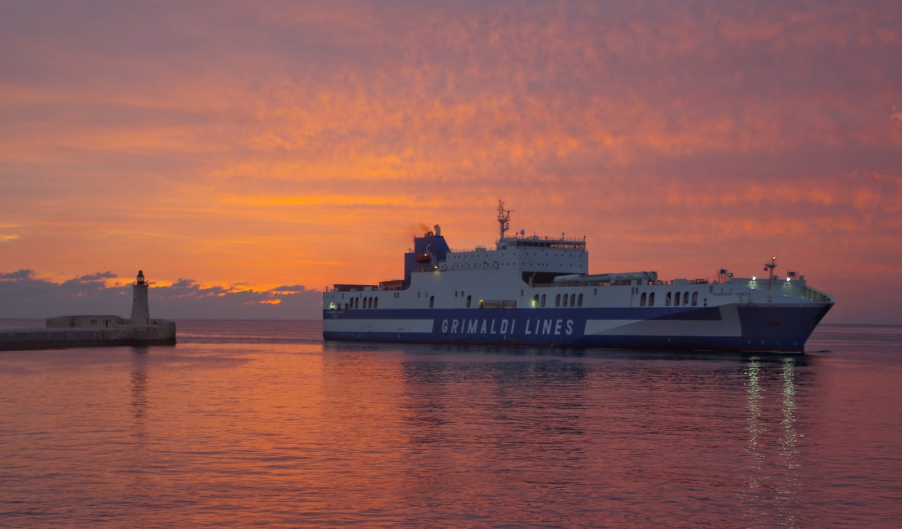 2006
9th Euro-Med Grimaldi Group Convention 'From Land to Sea'
The three-day event organized by the Grimaldi Group which aims at promoting European short sea shipping and its beneficial effects in economic, environmental, and social terms. In 2006, the Group decided to hold the 9th edition of this annual event at the Westin Dragonara Resort in Malta. Sullivan Maritime assisted in the organization of this event which gathered delegates and representatives of international and national government bodies, top representatives of the logistics, ports, maritime and banking sectors of the Euro-Mediterranean area.
2010
Japan to Malta Service Commenced
On the 1st of July 2010, Sullivan Maritime had the first vessel carrying Previously Owned Vehicles (POVs) from Japan to Malta. It was 27 POVs on the MV Höegh Asia. It has now been 12 years during which we have carried over 40,000 POVs to date.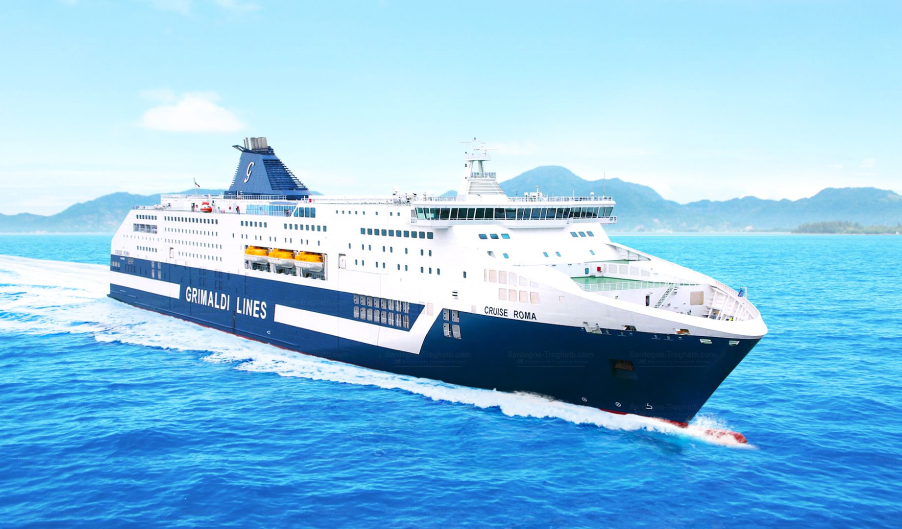 2011
Libyan Revolution, Evacuation of Chinese Workers
Sullivan Maritime brokered the chartering of two Grimaldi Passenger Ferries mv Knossos Palace and MV Cruise Roma, from Benghazi to Malta to evacuate 2,216 Chinese persons on board, which also carried 13 Maltese, 20 Croatians, 2 Italians and 4 Vietnamese. This came about as a result of the Revolution in Libya.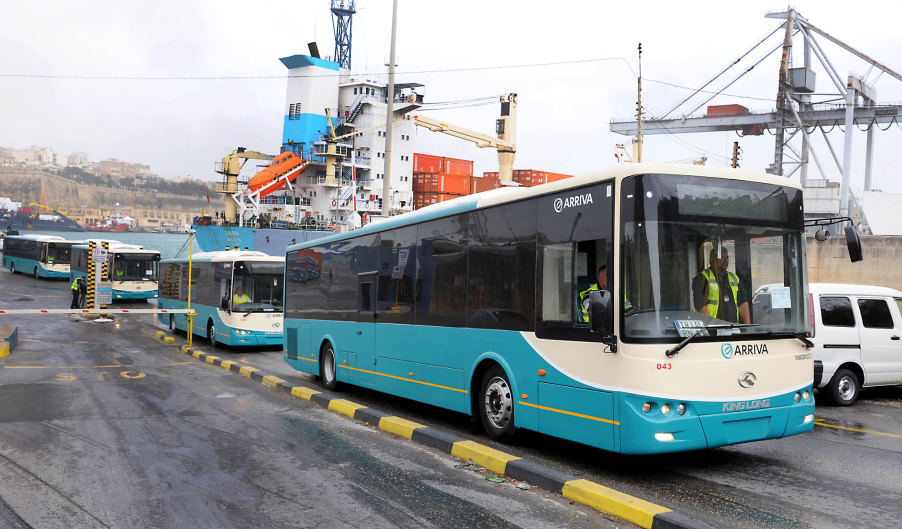 2011
Arriva Busses
Sullivan Maritime were the brokers and agents for the vessel MV Höegh Trader carrying 175 new busses for the new transport service in Malta.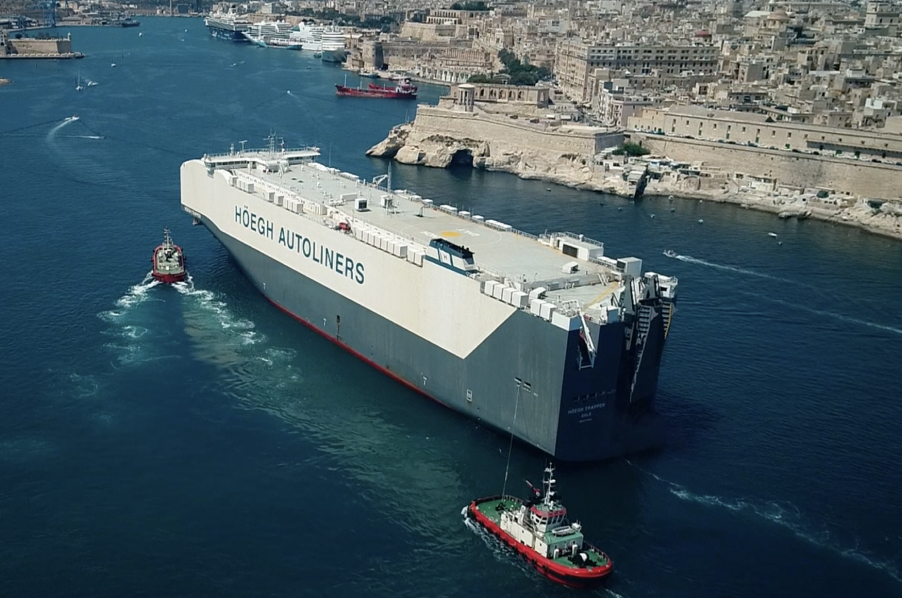 2012
Largest Höegh Autoliners Transshipment Operations
Freeport handles largest car transhipment operation in Malta
Over 2,400 cars were discharged at Malta Freeport Terminals making it the largest car transhipment operation of its type in Malta. The cars arrived on Saturday on the ro-ro ship 'Höegh Manila' which berthed at Terminal One North Quay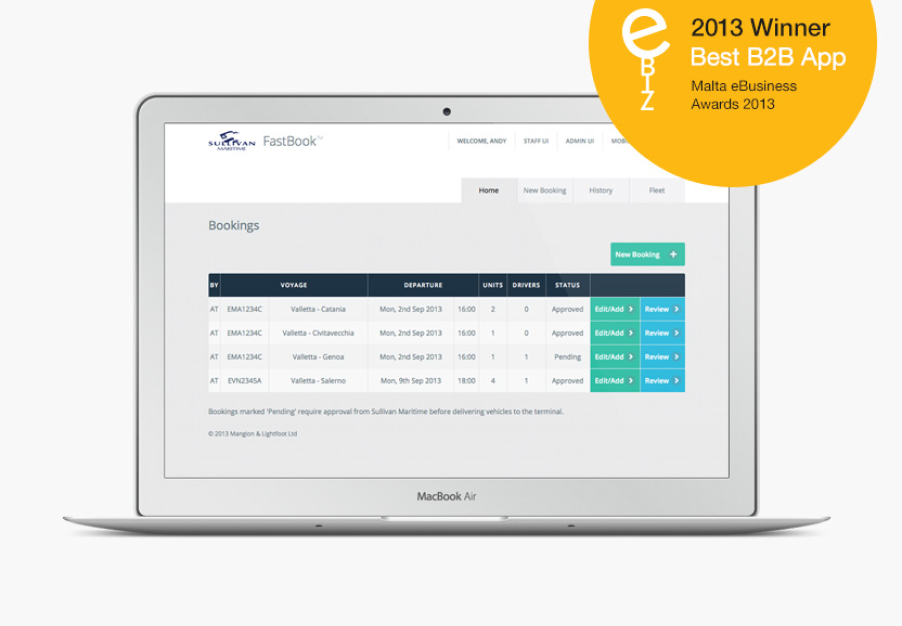 2013
Fastbook Booking System, Malta eBusiness Awards, Best B2B App
FastBook is a web-based application that allows Sullivan Maritime's clients to book trailers and other vehicles onto Sullivan Maritime managed cargo vessels sailing into and out of Malta. Sullivan Maritime staff can see the status of bookings for each voyage at a glance, and can review and approve the booking of vehicles containing hazardous materials, before using the application to automatically send loading lists to the port and vessel.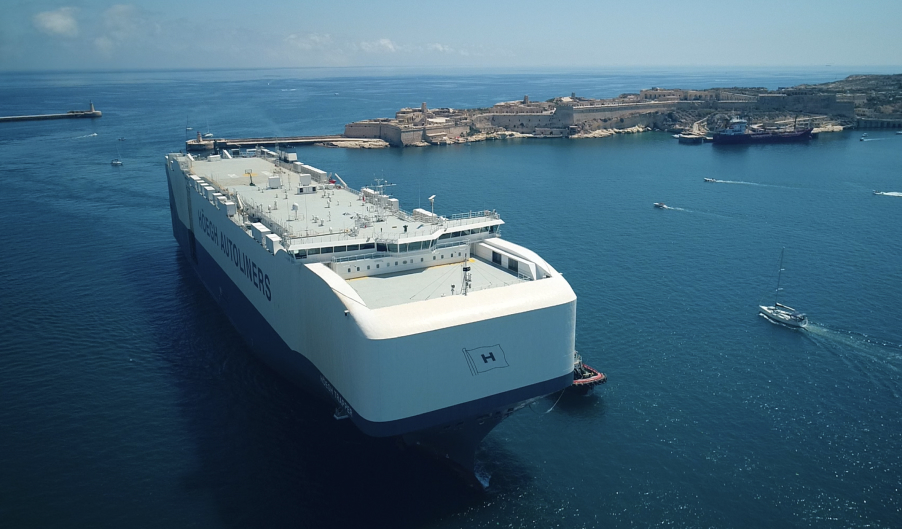 2014
Höegh Autoliners Mini Agency Convention
Höegh Autoliners AS organized a Mini Agency Convention in Malta. The Convention was attended by representatives from the head office in Norway as well as Libya, Dubai and Korea.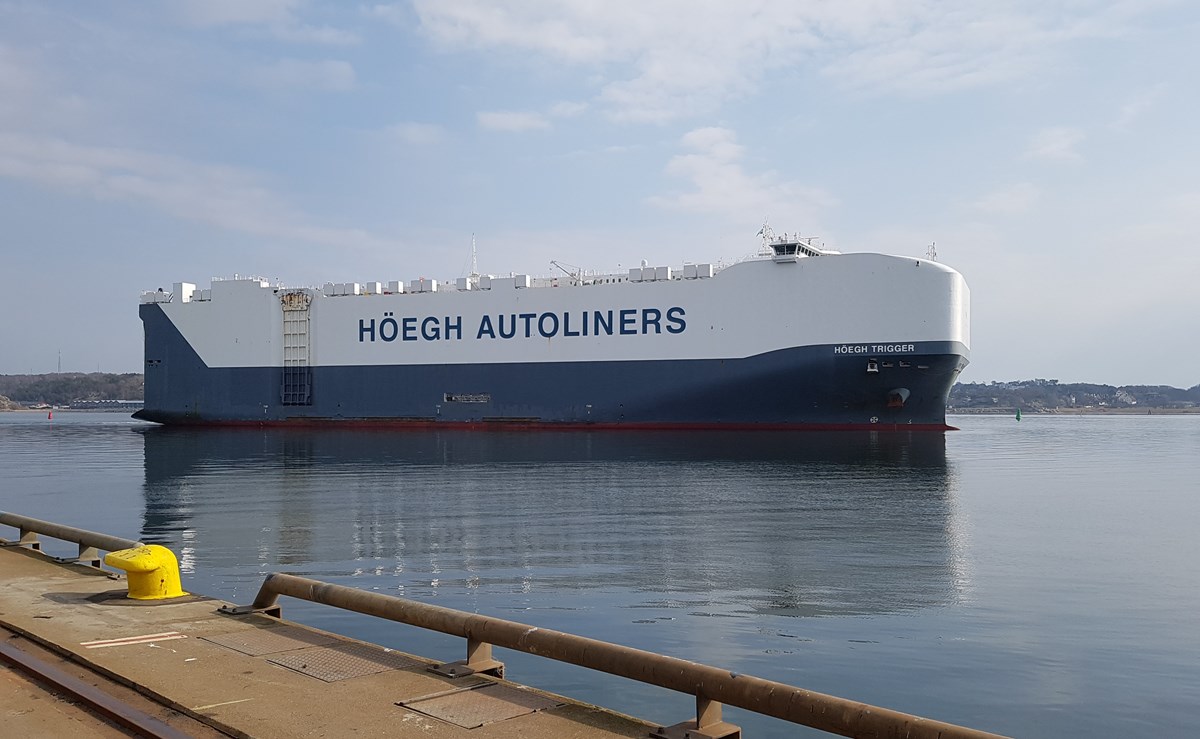 2015
Biggest Car Carrier / T-Vessels
The M.V. Hoegh Trigger is calling Malta on the 28th December 2015 on her maiden call in Malta.
The scope of the vessel call to Malta is to discharge 476 cars for the domestic market.
2015
Record POVs Shipped from Japan to Malta
As a result of our direct agency representation of our Principals Messrs. Höegh Autoliners we are presenting the local market with a RoRo service from various ports in Japan namely. In 2015, we shipped a record number of vehicles from Japan to Malta.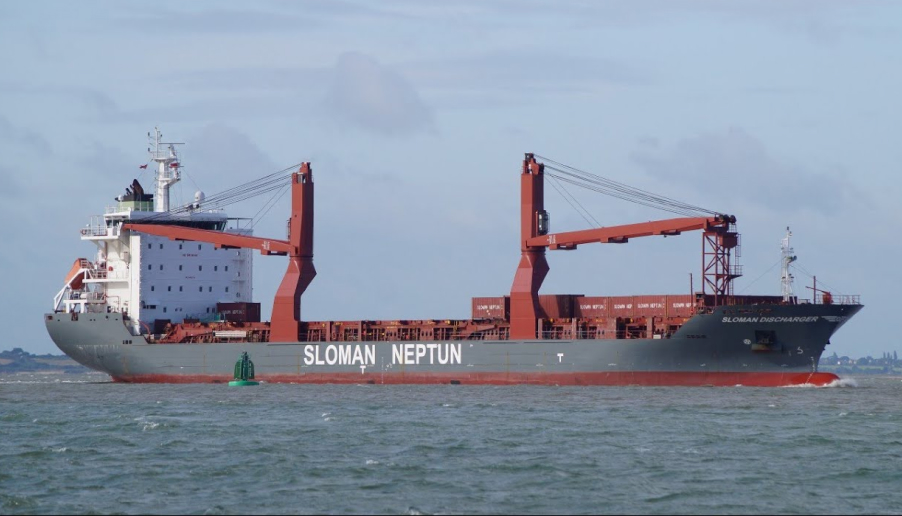 2016
Sloman Neptun, Aircraft Paining Hangar
MV Sloman Dispatcher discharged 1,296 steel structures weighing a total of 510,000 metric tons. The structures were intended for the construction of an aircraft paining hangar at Safi.
2016
Sullivan Maritime Rebranding
Sullivan Maritime celebrated it's 20th Anniversary with a rebrand of it's company logo and image.
The aim of this rebranding exercise was to give our company a fresh look, as the younger generation are being coached and groomed to take over the family business.
2016
Highest Number of Trailers Shipped
Through our historic partnership with the Grimaldi Group, we celebrated our record number of trailers shipped to/from Malta in 2016, ensuring the local industries were served with frequent, punctual, and innovative transport throughout the whole year.
2017
Official Logistics Agent of The Kappara Junction
The M/V BBC Scotland called Malta on 11th April, 2017 from Coruña, delivering 16 steel structures which forms the main part of the flyover.
2017
Malta Public Transport Buses
The MV Sea Patris called Malta on 29th July, 2017 from Derince, delivering 28 new buses for Malta Public Transport. These new buses were added to MPT's fleet and were put straight into service.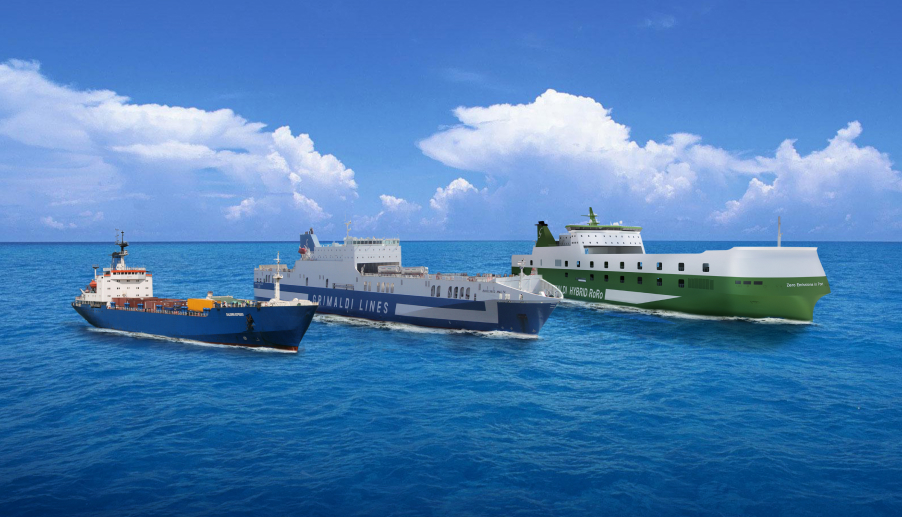 2017
Highest Number of Vessels Represented
2017 was a huge success for Sullivan Maritime as we celebrated representing the highest number of vessels in a single year, thanks to our relationships with all our Principals.
2019
Record Project Cargo Shipments
Throughout the years, we have accumulated vast experience in handling the movement of various types of cargo, including project cargo which relates to large, heavy, high value and critical pieces of equipment. In 2019, we recorded a high of 20,500 CBM project cargo shipments.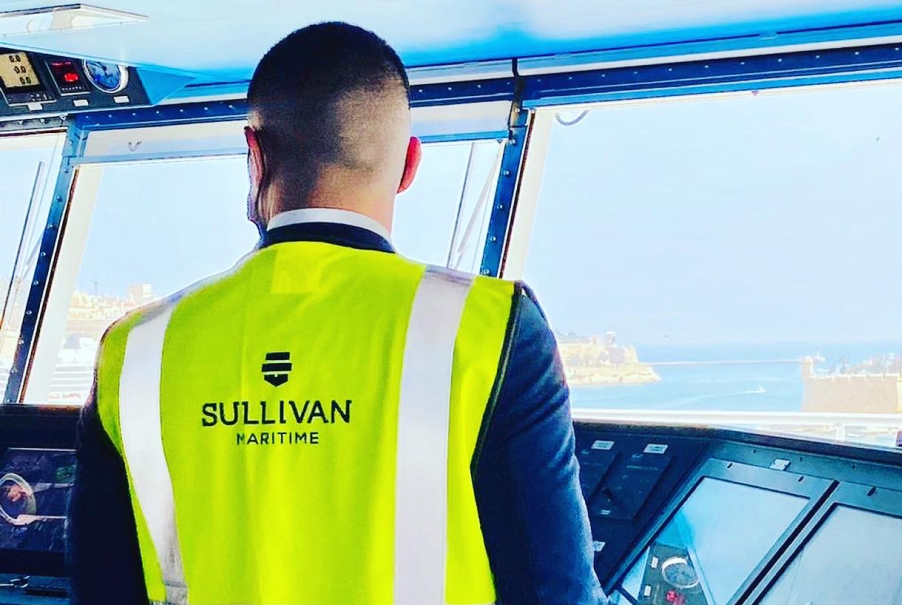 2020
Covid-19 Assistance
Sullivan Maritime was involved in the organization of full trailer loads with medical supplies including insulin in reefer trailers and medical gases. These units were transported on several Grimaldi vessels to support the effort to combat the Covid-19 pandemic.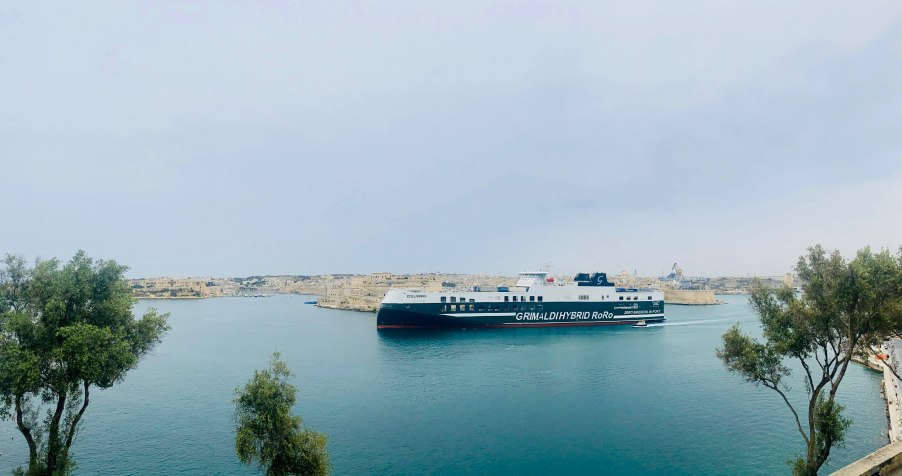 2021
The First Hybrid RoRo Vessel arrives in Malta
The Grimaldi Group has significantly strengthened it's presence in Malta through several initiatives, and the Group will now further enhance it's maritime connections with the island as the first ever GG5G-Class RoRo vessel, MV ECO LIVORNO, arrived at Valletta Port on Friday 30th April, 2021.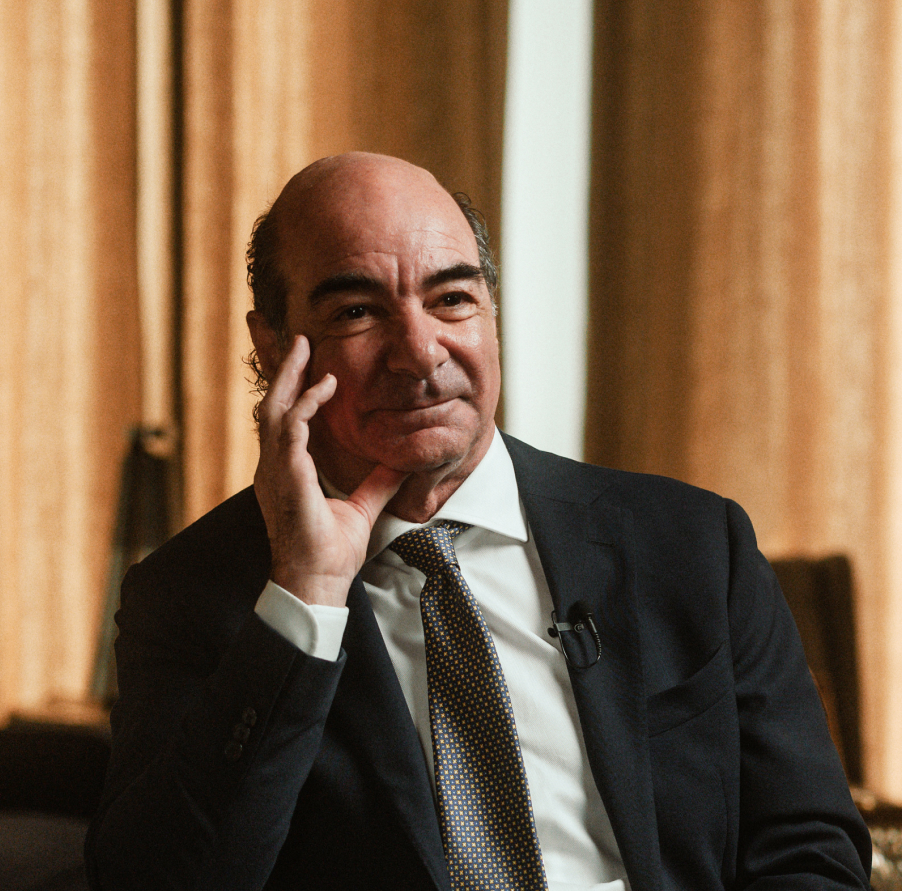 "It's been quite a successful journey over the past 25 years. We've seen an improvement in the services we offer whilst being at the forefront of innovation in the shipping industry in Malta.

Ernest Sullivan

Chief Executive Officer
Our Principals















Our Partners